I recently attended the American Chemistry Council's GlobalChem Conference, which brought together thought leaders from around the globe. As you can imagine, there was much discussion about the recent Frank R. Lautenberg Chemical Safety for the 21st Century Act (LCSA) and its implications for chemical manufacturers. A key theme emerging from the sessions was the need to broaden thinking beyond compliance to encompass overall enterprise risk. The management of this risk is paramount for business continuity and success.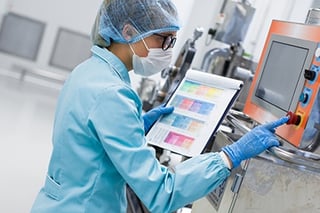 Building upon that theme, I identified some ways to approach chemical regulatory compliance and LCSA in a way that will not only help your organization get into compliance more quickly, but provide value to your organization beyond the obvious. One key area of consideration is how you can take a smart, fiscal approach to maximize your global footprint by meeting not only U.S. requirements but also regulations in other jurisdictions.
When planning the next steps for your organization related to LCSA and chemical regulatory compliance, consider these recommendations:
Take a risk management mindset.

The broad reach of the LCSA reporting requirements affects importers and processors of chemicals as well as chemical manufacturers. This mindset needs to pervade all areas of your organization – regulatory, legal, manufacturing, marketing and procurement, as well as suppliers and customers – to effectively manage compliance throughout the lifecycle of a product. Your company's brand and reputation is at stake if one company in the loop does not effectively assess and manage compliance.
Make compliance a priority.

Compliance with new and changing regulatory requirements needs to be an integral part of day-to-day business operations. You have to allocate resources to specifically understand and manage the changing requirements related to the TSCA inventory reset, the new nanomaterial reporting obligations and possible changes to the Chemical Data Reporting Rule. Failure to keep abreast of these new regulations could result in a higher burden on your regulatory compliance group, or worse yet, the inability to proceed with business as usual.
Create a risk-based compliance grid.

This should include not only regulatory requirement data such as notifications and registrations, but also information related to where your suppliers reside, which of your products provide you the most revenue or public visibility and more. By continually monitoring these data it is possible to maintain the grid and keep up with rapidly changing regulations and how they may affect you and your company.



It is imperative to include information not only related to current activities but also potential new ones to build in the flexibility for future opportunities. For example, if your manufacturing facility in New Mexico is hit by a tornado, would you be able to transfer production to a facility overseas and still generate products that are in compliance in that jurisdiction? Have you anticipated the regulatory requirements for expanding sales to China or switching to a new supplier from India? Use is also an important consideration in your planning: a hose deemed acceptable for an automotive application may not meet the regulatory requirements for electronic equipment in certain jurisdictions.
Streamline the introduction of new chemicals across markets.

Whe

n evaluating new or even current compositions it is important to plan efficient ways to meet the requirements of the chemical control/product regulations wherever you – as well as your suppliers or downstream users – may have compliance obligations. It is important to leverage data collected or generated for one jurisdiction to meet your obligations in other jurisdictions, reducing time and costs for compliance. For example, rather than starting from scratch in preparing a data package for a new pre-manufacture notice (PMN) in the U.S., first determine if you can utilize data from your European Union REACH registration of the same substance.
Regulatory compliance is an important business issue and the risk is high. Compliance with current regulations isn't enough – a strategic approach including proactive planning and anticipation is key. Consider how and where the product may be sourced, manufactured and marketed and continually monitor new and changing regulations throughout the value chain. With forethought, you'll be able to not only meet your organization's compliance obligations, you will bring more value to the process than you thought possible.