Today, focusing only on regulatory compliance can leave a company or brand open to unknown and unexpected risk. Product safety professionals are now forced to be aware of risk that lies beyond regulatory compliance—risk that can cause a media storm resulting in brand damage. Even when in full compliance, a company can find its brand reputation at risk because of a misstep or a perceived concern fueled by the media.
A 360-degree look at risk is essential to avoid being blindsided by a very public negative social media landslide about a product, its ingredients, how it's manufactured, sourced and more.
The high cost of public perception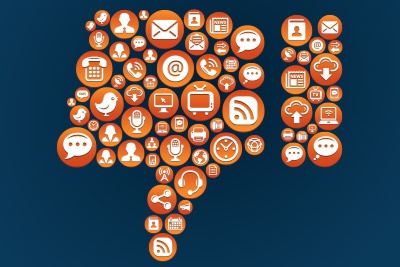 In our hyper-connected world, brand-damaging news stories can make it around the globe in mere moments. With so many adults viewing social media as a viable news source, "word-of-mouth" has taken on new meaning, with an impact that is both immediate and long lasting. Consumers are entrenched in each other's experiences. According to a recent Nielsen report, 92 percent of consumers trust "word-of-mouth" more than they do any form of corporate communications. Even if it's overstated, false, fabricated or misconstrued, any public outcry about brand safety or health concerns can quickly explode into a negative perception that is costly and nearly impossible to overcome.
Guilt by association
While the influence of individual voices using social media platforms cannot be underestimated, many notable cases of brand reputation destruction are built on guilt by association. If one company's product is associated with health, safety or environmental dangers, brands with similar products often suffer from the fallout. For instance, environmental concerns about an overabundance of plastic bottles polluting the environment caused a consumer trend toward reusable plastic water bottles from brands such as Tervis and Nalgene. But studies circulating about the hazards of bisphenol A (BPA), a synthetic chemical used to produce plastics, then led consumers to believe that their reusable plastic water bottles presented potential health risks.
While the U.S. Food and Drug Administration (FDA) maintain that BPA is safe at certain levels, the damage was already done. Social media and public opinion had convicted BPA—and its associated products—with consumers making the switch to stainless steel containers.
Build a shelter from social media storms
The only sure way to protect your brand from a social media firestorm is to be proactive and avoid one in the first place. For a company to know where it stands when it comes to potential exposure, it should begin with a regulatory compliance assessment, first analyzing existing data to form a baseline. While it can be time-consuming, such an assessment gives organizations an idea of where they stand in relation to impending new or revised regulations in terms of the legal, financial and business impact; brand reputation can be affected by non-compliance coupled with public concerns, whether real or perceived.
Look beyond compliance risk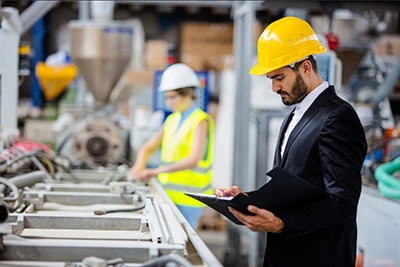 While regulatory compliance is fundamental to brand protection, it is by no means a guarantee of avoiding risk. Having a brand maligned on social media can happen overnight, and it takes expertise to preemptively recognize the nuances of the rumblings that can lead to damage. Keep a proactive eye out for opinion polls, trending social media hashtags, and consumer watchdog blogs. Track, monitor and adjust business strategies to protect your brand's reputation. If there are even whispers that a brand is falling out of favor, it's important to respond quickly and with transparency. A willingness to communicate and adapt to changes brought on by public demand can turn a negative into a positive by positioning a brand as the "face" of product responsibility and safety.
Know your audience: the millennial factor
One of the easiest ways for a brand to avoid a social media nightmare is to pay very close attention to its customers. Millennials are now credited with accounting for about $13 billion in direct spending. Research shows that their consumer behavior is extremely loyal to brands they deem ethical, even if it means paying more for products. While most companies operate ethically, today, taking extra steps to make sure that customers understand their corporate ethics can help to strengthen a brand.
Evaluate brand risk
To truly protect their brands, companies need to evaluate risk across the value chain, including the ingredient/component supply chain product development, product formulations, and product markets based on global, geographic and cultural mandates. Organizations need to be proactive rather than reactive—a shift in culture that can significantly benefit from outside expertise and perspective.

Take a deeper dive into how to look beyond the obvious and protect your brand reputation. Download the Brand Protection Action Report: When compliance isn't enough: Protecting your brand from negative public perception.