March 22 is World Water Day, when institutions and individuals around the world focus on safe, clean water as a basic human need, and how water is vital for supporting economic, social, and human development.
While many initiatives are underway around the globe, there is still much more work that needs to be done, especially given the growing challenges of climate change. Increasing temperatures are causing drought, extreme storms, rising sea levels and flooding—all of which exacerbate water management concerns and elevate the issue to a key priority.
At Haley & Aldrich, we've been working very closely with many organizations to address water stewardship issues, and have seen firsthand the particular vulnerabilities of colleges and hospitals, who are responsible for providing a safe campus environment for students and staff and ensuring continuity of service—despite the challenges of often aging, outmoded infrastructure and competing funding priorities.
In a recent survey we conducted, we found that many universities and hospitals were unsure of how to implement resilience measures to effectively address water and other climate change-related issues. One place they might look for guidance is from their counterparts at airports, who are dealing with strikingly similar conditions, including their built environment and human systems, long planning timeframes, and a commitment to the vitality of the communities in which they operate and serve. By looking at the best water management practices of airports, universities and hospitals can gain insights that will help them better address the same issues on their campuses.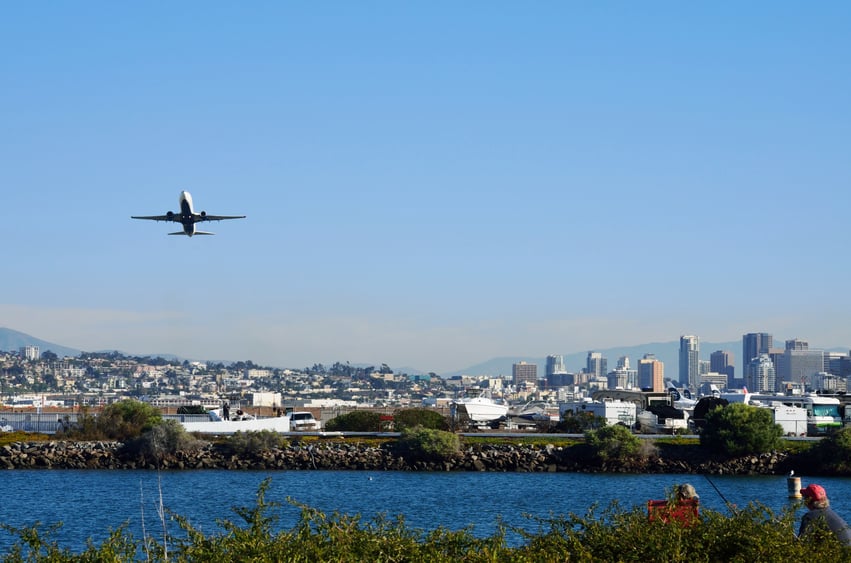 For example, San Diego International Airport, located in drought-stricken California, has taken a very effective whole-systems approach to managing the interconnected challenges of water supply, quality and flooding by implementing a three-pronged approach, including:
Establishing a shared vision among stakeholders to address a secure and sustainable water supply, conservation, pollution prevention and flood risk.
Recognizing that the interconnected water challenges cross organizational boundaries and can't be solved by any one individual or department, the airport created a collaborative approach to tackle the problem. It assembled a team of stakeholders and experts, including senior leadership, planners, facilities design & construction architects and engineers, facilities management, finance, legal, climate change modelers, water quality and sustainability experts.
Working together, this team created a whole-systems view of the challenges to identify underlying causes, and surface improvement opportunities and innovations, as well as generate buy-in for a Water Stewardship Plan that identified resilient solutions and detailed implementation activities.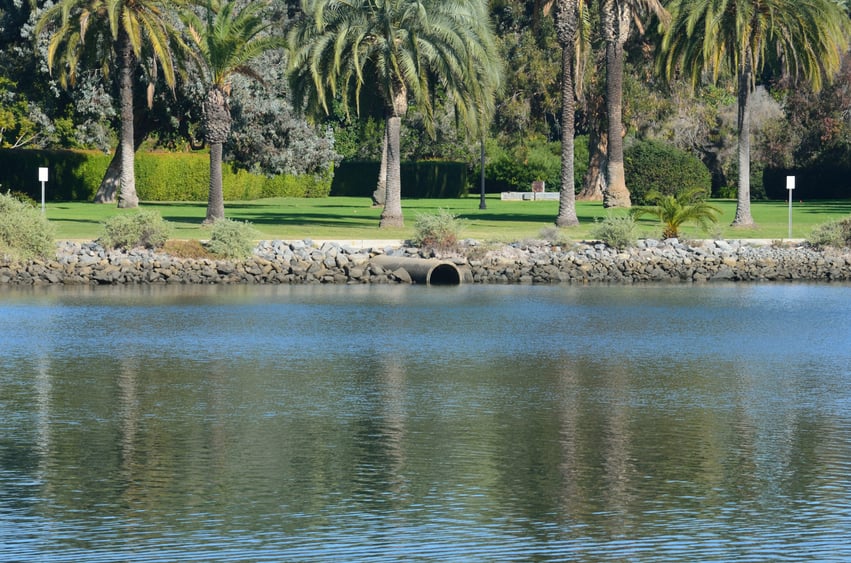 By taking a holistic and collaborative approach, the San Diego International Airport achieved significant results, including:
Ensuring that green infrastructure would be included in the airport's capital budget for the next 20 years
Realizing potential savings of hundreds of thousands of dollars annually from water reuse and stormwater compliance
Increasing the airport's climate resilience
Establishing cross-functional collaborations that enable the airport to effectively tackle its toughest challenges, no matter what they are
Universities and hospitals are facing similar complex and multi-faceted water management issues that cross department lines and can benefit from the best practices implemented by San Diego International Airport and other airports. By creating a shared vision among multiple stakeholders across departments and the community, tackling the challenges and implementing holistic solutions together, you can also achieve better water stewardship across your campus for years to come.
And what could be a more fitting way to honor World Water Day than to begin the process today?
To learn more about how Haley & Aldrich partnered with the San Diego International Airport to address their water management challenges, click here to watch a short video.