The American Coal Ash Association (ACAA) recently released its annual Coal Combustion Products (CCP) Production & Use survey results for 2014, and they show an uptick in the beneficial use of CCP, or coal ash, in concrete, wallboard, and other applications. The survey results can be found here and here.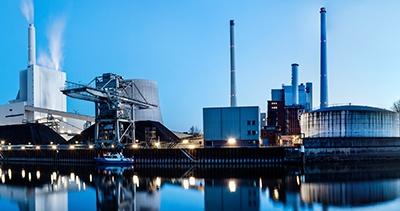 ACAA has tracked CCP Production & Use since the early 1970s. ACAA has used this information to conduct an historical and prospective market analysis of the beneficial use of coal ash to evaluate responses to regulatory pressures and economic conditions over time. The Key Findings 2015 market evaluation is available here. The reports indicate utilization of CCP has consistently increased over most years. Specific increases occurred during recessions, likely due to cost competiveness. However, CCP use dropped in a period of regulatory uncertainty during the U.S. Environmental Protection Agency (EPA) coal ash disposal rule-making that started in 2009. In 2014, EPA began signaling that the "hazardous waste" designation proposal was off the table and in December 2014 finalized coal ash disposal regulations under the non-hazardous section of federal law. The assurance this brought to the beneficial-use industry is reflected in the 2014 survey results. The Key Findings forecast also indicates that CCP production will continue to grow as coal remains an important component of our diversified energy portfolio.
These reports combined with the feedback I've received from clients, clearly indicate that CCP use will continue to grow, with good reason. Beneficial use of CCP conserves natural resources or virgin materials, reduces greenhouse gas emissions, decreases land disposal of coal ash, and when used in the production of concrete, fly ash improves the strength, workability, durability, and versatility of the end product.
The preamble to EPA's Final Rule for coal ash disposal provides strong support for the beneficial use of CCPs, including a four-part definition of the practice. This definition can be used to determine whether a project, such as a structural fill, would qualify under the Rule as beneficial use rather than disposal. Here's a summarized definition:
The CCP must provide a functional benefit;
The CCP must substitute for the use of a virgin material, conserving natural resources that would otherwise need to be obtained through practices, such as extraction;
The use of the CCP must meet relevant product specifications, regulatory standards, or design standards when available, and when such standards are not available, the CCP is not used in excess quantities; and
When unencapsulated use of CCP involves placement on the land of 12,400 tons or more in non-roadway applications, the user must demonstrate and keep records, and provide such documentation upon request, that environmental releases to groundwater, surface water, soil and air are comparable to or lower than those from analogous products made without CCP, or that environmental releases to ground water, surface water, soil and air will be at or below relevant regulatory and health-based benchmarks for human and ecological receptors during use.
In my work in the utility and beneficial use industries, I have found that since the implementation of the Rule is still new territory for many companies, and as EPA has yet to issue their guidance for evaluating unencapsulated uses of CCP, it is challenging to effectively demonstrate that large beneficial use projects fulfill the above criteria. One approach to address this challenge is to conduct evaluations of structural fill projects before the project begins rather than wait until there is a potential legal challenge. The information collected in these evaluations can be used if projects are challenged legally under the Rule. I have found that these evaluations can also identify if there are areas to improve project design and performance.
The ACAA study shows a significant increase in the beneficial use of coal ash, but there's still a lot of work to do—the U.S. is still disposing more than half of the CCP generated—material that companies could put into beneficial use. As an active member of the ACAA, I'm committed to supporting our clients' beneficial-use initiatives in technically sound and environmentally sensitive ways, and am seeing more and more companies put CCP to use. Is your organization having a hard time understanding beneficial-use projects in the context of the four-part EPA definition? If so, please contact me at lbradley@haleyaldrich.com.
To learn more about Haley & Aldrich's work in the utility industry, visit our Electric, Gas, & Energy market page.