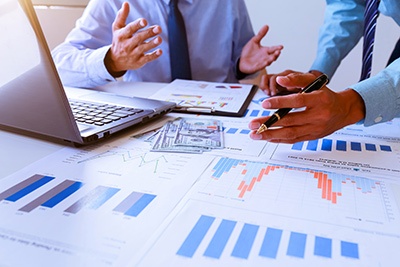 Environmental health, safety & sustainability (EHS&S) professionals have a crucial role to play in helping organizations identify and overcome business risk – often in unpredictable and challenging environments. The role of EHS&S professionals has traditionally been focused on preventing hazards that could affect the safety of workers and/or adversely impact the environment. As a result, EHS&S leaders have measured the success of their efforts with metrics such as incident and illness rates, fines and penalties, and audit findings and corrective actions, among others.
However, times have changed and the EHS&S implications on business operations have become more complex. Compliance with a myriad of changing global regulations, dependencies on critical supply chains and brand reputation are recognized threats to business continuity. Others, such as preparation for severe weather events, intellectual property protection and new plaintiff litigation strategies, also give rise to substantial risks to an organization. But the EHS&S professional may not have a seat at the table when these business risks are being discussed.
Types of risk vary by industry and company. A mining company that doesn't consider migratory bird patterns in its operations, a chemical manufacturer that takes a new food additive to market without going through the proper regulatory process or process modifications without an established management of change procedure, are just a few examples of EHS&S risk that can occur. Virtually all areas of an organization are vulnerable – from marketing and R&D to intellectual property and operational reliability.

As an EHS&S professional, you have an opportunity – and increasingly a responsibility – to take a broader view of risk throughout the organization and find ways to mitigate it. Making this shift is a process, but there are several steps that you can take to get it underway, expand beyond traditional boundaries and deliver greater value to your organization.
Gain a deeper understanding of your company's risk tolerance. While this seems obvious, many businesses lack well-defined risk criteria and thresholds. Start by understanding what's going on in the overall business, throughout your organization and extending out to your supply chain. What are critical business drivers? What are key areas of risk that have EHS&S components and their potential impact on the organization?
Start with something manageable. While enterprise-wide risk is a worthy goal to aspire to, begin by expanding your role incrementally in an area that's easier to address initially based on your familiarity, such as process operations, capital expenditures or R&D. Connect with the people you know in these areas or establish new relationships, so you can get advance notice when process changes are being considered. Your early involvement in process modifications can help ensure that EHS&S considerations are taken into account, which could prevent the need to make costly changes after the fact to ensure compliance.
Look at risk from a financial lens. Executive management speaks the language of finance. Invest the time to learn a recognized financial risk framework such as the Committee of Sponsoring Organizations of the Treadway Commission. Consider the financial impact of EHS&S across the different types of risk in your organization. Once you understand this and your company's risk tolerance across the enterprise, you can begin the process of quantifying, scoring, ranking and prioritizing risk based on what really matters to your organization.
Go beyond your communication with the legal and human resources departments and create a dialogue with a broader range of colleagues, such as finance and marketing professionals. This will not only allow you to see a bigger picture of enterprise-wide business risks and compliance required for product development, but also enable you to begin getting involved in larger enterprise issues.
Educate the company about your expanded role. Try to get buy-in at the top for involving EHS&S in identifying and mitigating risk across the enterprise. Imagine if EHS&S professionals could be notified about major enterprise initiatives in advance, and help the organization avoid damaging, expensive mistakes – such as making capital expenditures that don't meet local regulatory compliance standards – as well as recover faster from any missteps. This is a longer-term goal after you have gained a deeper understanding of your organization's business needs, and established dialogue with top management and colleagues in other departments.
In today's competitive business environment, where regulations are constantly evolving and companies rely on interconnected supply chains and partnerships, businesses need to quickly adapt amidst many moving parts and potential areas of risk. By taking a leadership role in this area to focus on risk management across the enterprise, you as an EHS&S professional can help protect business continuity, and the stability and security of the organization, while simultaneously increasing your overall value to it.
Learn how to ensure your EHS audits produce meaningful data, information and knowledge. Download the EHS Audit Action Guide, Go beyond checking compliance boxes: Why most internal EHS audits fall short