Getting comfortable now that we're all set with rising reservoirs due to recent rains? Not so fast. Let's face it—despite this winter's wet El Niño weather on the West Coast, multi-year droughts are becoming fairly common and will likely increase in the future because of global climate change. And this year's rain, while helpful, does not get us to a sustainable water supply. Although some institutions are leading water conservation efforts, all institutions will be not only challenged to meet their own internal goals, but also those legislative regulations aimed at addressing water conservation.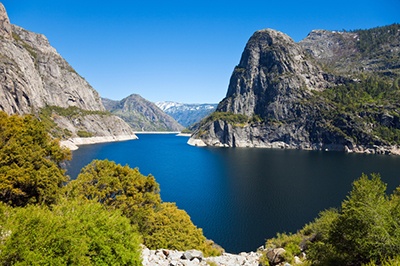 So what does this mean for your institution and how can you best be prepared? Being up to date on legislation, and developing water use and conservation plans are critical ways you can get in front of the issue and best address the needs of your institution and constituents. For instance, consider California's response to address drought conditions as an example of what legislatures in some western states are doing:
Last year Governor Jerry Brown mobilized the state legislature to enact emergency water conservation that required urban water consumers to cut water by 25% by the end of 2015. It required all urban water users—including the hundreds of California universities, colleges and medical centers—to implement water efficiency measures and comply with specific prohibitions on potable water usage. In February 2016, Governor Brown extended the water conservation requirements to be in effect through 2016.
In 2014, the state finally joined the rest of the West in regulating the extraction of groundwater by passing the Sustainable Groundwater Management Act. This requires local agencies to create Groundwater Sustainability Agencies and develop Groundwater Sustainability Plans (GSPs) to manage groundwater in 127 high and medium priority groundwater basins by June 30, 2017. As institutions comply with GSP rules for groundwater usage, it will potentially limit ongoing supply and increase cost.
How can institutions effectively prepare for tighter regulation of groundwater resources?
Find innovative ways to adapt to less and more expensive water in the coming decades. For institutions deriving water from the municipal supply, this includes conservation measures and creatively designing and implementing on-campus systems to optimize water use and reuse. For those institutions that derive at least some water from groundwater sources, it may require use reporting and pumping fees as part of the regulatory landscape.
Provide ongoing review of, and updates to your water action plan. The University of California (UC) and California State University (CSU) systems announced goals to reduce water consumption by 20% at all of their facilities by 2020. A year later came Governor Brown's 25% water conservation mandate. Although many of the UC and CSU campuses have made progress on, and in some cases, exceeded their water conservation goals, changing targets underscore the necessity to be vigilant and adaptable with water conservation efforts. And despite these new targets and the associated gains, campuses need to consider whether these targets are truly sustainable.
Consider water conservation as a key element of sustainability. There is an important nexus between water, power, and generation of greenhouse gases. For example, pumping and transporting water constitutes the single biggest use of power in California. Water also generates power (historically about 18% of power in California is generated from hydroelectric power plants). In the last four years of drought, the percentage of power provided by hydroelectricity has dropped to 10.5% in the state. Natural gas-fired power plants have provided the difference, at an additional cost of $2 billion. The increase in electricity produced by fossil fuels has resulted in a 10% increase in carbon dioxide emissions in the last four years. Institutions have an opportunity to optimize their own power-generating facilities—as part of their sustainability planning—to minimize both water consumption and greenhouse gas emissions.
Institutions are leading the way. Educational institutions, driven largely by concerns voiced by students and faculty, continue to be leaders for change. In 2015, UC President Janet Napolitano made headlines by announcing that UC would be carbon neutral by 2025. This includes commitments to emit net zero greenhouse gases, constructing efficient green buildings, and providing sustainable food and efficient transportation. As is the case with UC, many college campuses have become test cases for innovative advancements in sustainable societies.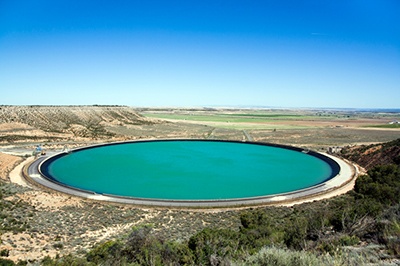 Water use planning and conservation have become the new norm and we need to get to sustainable solutions. While water shortages in the West are driving innovative solutions and adaptations, calls for water sustainability are being heard throughout the US and the world. For example, The Alliance for Water Efficiency developed the College Water Efficiency Group with members in seven states. In addition to committing resources to curtail their own water use, many academic institutions have or are developing centers of excellence to perform key research necessary to ensure sustainable water supplies, including California State University's Water Resources and Policy Initiatives and Stanford University's Water in the West.
American institutions, with their centralized infrastructure and focus on education and research are in an ideal position to lead by example in the drive towards water sustainability. What is your institution doing to ensure that you are effectively addressing your water needs and creating a sustainable environment for generations to come?