With incessant and worsening drought conditions and a limited local water supply, protecting precious water resources is first and foremost on everyone's minds in the City of Chula Vista – from government officials to citizens and businesses. I've seen firsthand the commitment this community has made and it's very rewarding to not only be part of the forward-thinking planning process focused on tackling this challenge, but also to see the progress being made.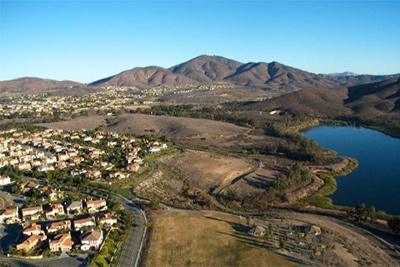 One thing that has been apparent to me and everyone else from the very start is that no single organization can fix this pressing problem alone. Recognizing that members of the community — who are on the front lines, tackling water challenges day-in and day-out — are best equipped to develop effective solutions to the problem, we partnered with the city to engage all key stakeholders from the start. A major benefit of bringing together government officials, residents, businesses and other members of the community to collaboratively develop a plan to address water scarcity, is that these stakeholders also became stewards of the plan, accountable for implementing its actions.
The planning process: bringing the best minds together
Our collaborative planning process focused on the following steps:
Conducting an inventory. The initial step was to document internal and external thought leadership on water stewardship as well as key initiatives underway in the city. This included measuring trends in water usage and identifying measures already happening to conserve and reuse water in municipal, residential and commercial activities.
Developing a vision. Together with project stakeholders, we identified past successes and brainstormed new opportunities to advance water conservation and reuse. We developed a vision statement and ensured that there was consensus on it, focusing on several key themes: accountability, engagement, elimination of waste, equity, community, cultural change, local landscape character and an integrated approach.
Brainstorming solutions. Together, the group developed ideas to address the challenge. One key point that emerged was that conservation should be a key component of the plan alongside reuse, which had been the initial focus of the plan. The stakeholders recognized that there is no better or less expensive way to protect the water resource than to never use it in the first place.
Convening public stakeholders. The ideas from the working group were presented to the public for its input at a community meeting, followed by a social media campaign requesting community feedback, which together resulted in nearly 250 potential concepts for addressing the issue.
Consolidating the ideas. We categorized and grouped related ideas into broad themes, which the group prioritized according to their potential impact and difficulty of execution.
The plan: developing an actionable, high-impact program
Once the group vetted the ideas, they chose five key action areas to help protect water resources, which became the basis of the Water Stewardship Plan:
Raise the profile of water use and reuse performance. This included initiating a citywide challenge for water
stewardship; making city departmental water use visible; and expanding engagement and education opportunities around water stewardship initiatives in Chula Vista.
Promote and expand water capture and reuse. The city plans to incorporate rainwater harvesting infrastructure into new and existing development projects and promote the reuse of graywater for indoor applications.
Improve water efficiency and reuse capacity in the built environment. Initiatives include streamlining and developing guidance for graywater permitting for advanced water reuse systems; requiring that water audits and retrofits in existing homes be conducted at a specific point in time; and maximizing the use of incentives and rebates for water efficient fixtures and building technologies.
Encourage water efficient landscape decisions. The community will focus on using advanced irrigation management and monitoring technologies, and promoting drought tolerant landscaping and turf removal throughout the community.
Promote green infrastructure and low-impact development. Initiatives include leveraging green infrastructure and water retention opportunities at city facilities and open spaces and using low-impact development standards.
The City of Chula Vista has approved the water stewardship plan and is ready to get the ideas underway. Thanks to the involvement of stakeholders across the city, this plan is expected to have a major impact on the region. It is a privilege to be part of this impressive process and to see how the collective wisdom and accountability of key stakeholders can impact even the most complex problems.
For a more detailed view into the plan, click here.